TOP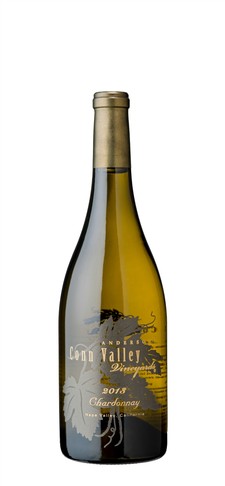 2014 Chardonnay 750ml
Vintage: 2014
Aroma: Bursting with aromas of light pineapple, roasted nuts, ripe green apple, tropical fruit and caramel.
Palate: Hazelnuts, smoke, roasted nuts, caramel and yellow stone fruits all meld together in Anderson's 2014 Chardonnay. This wine was fermented in French Oak barrels with no ML fermentation and aged sur lie. The result is a classic Burgundian-style Chardonnay. A powerful, deep wine to drink now and over the next few years.
2014 Weather Conditions: 2014 was a dream vintage, with quality along the lines of 2012 and 2013. Not much to complain about, though drought conditions and small crop size did prove to be minor irritants. Everything was ready to go in early- to mid-August, even Cabernet Sauvignon, which usually ripens much later.