TOP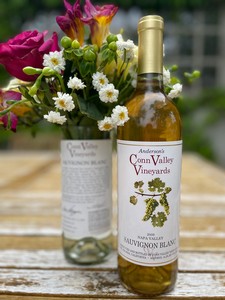 Wine Specs
Harvest Date
October 18, 2010
2009 Sauvignon Blanc
Limited Availability from the Winery; please call to order!
Crisp and tangy medium finish with a hint of vanilla in the aftertaste. Great mouth feel fruit should get even better over the next 2-4 years.
Wine Profile
Vineyard Notes
With few exceptions this year was slightly cooler than normal overall with healthy grapevines appellation-wide. Additionally the region's comprehensive green initiatives and innovative farming practices mitigate much of the season-to-season variations ensuring top quality wines year in and year out from the Napa Valley. The only lament from winemakers is that tonnage is off in some sites by as much as twenty percent though the yields vary site-to-site appellation wide.