TOP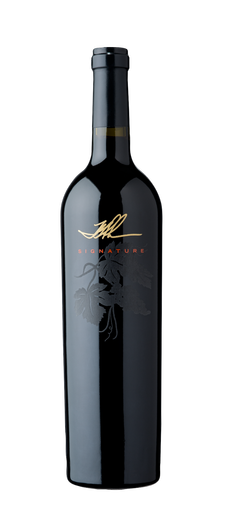 Wine Specs
Varietal
Cabernet Sauvignon
2013 Signature Cabernet Sauvignon
Sold Out - Please Contact the Winery
COLOR: Intense dark purple with a slight red edge
AROMA: Incredibly layered with black, blue, and red fruits. The back drop has that traditional cassis you'd come to expect with Cab, but streaks of blackberry, red berries and plum, and touches of blue berry make the nose extremely complex and powerful. The smoke and tar elements from the oak accent and don't over power this wonderful collage of fruits. Highlights of crushed roses, blue flowers and anise round out this ethereal monster.
PALATE: Blackberry jam, cherry compote, mocha, new leather and incense are all super-expressive in the 2013 Signature Cabernet. This wine boasts a demi-glace-like sense of mid palate sweetness, but also has more than enough energy.
THE VINTAGE: 2013 was nearly an ideal season, with moderate temperatures and no rain or heat extremes. The growing season started early and remained about two weeks ahead of most previous years all summer. Water for irrigation was scarce after a dry spring, but that triggered few problems and two small rainstorms in September caused few headaches.