TOP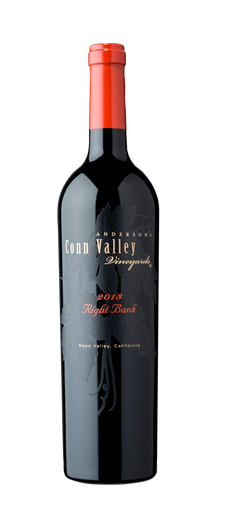 2014 Right Bank
Sold Out - Please Contact the Winery
Aroma: Lingering hints of chocolate and herbs seem to emerge out of the glass.

Palate: The 2014 Right Bank Proprietary Red Wine, is a Napa version of a St.-Emilion/Pomerol with its sweet, soft tannins, fleshy, opulent, medium to full-bodied mouthfeel, lovely blueberry, black raspberry and blackcurrant fruit

The Vintage: 2014 was a dream vintage, with quality along the lines of 2012 and 2013. However, drought conditions and small crop size did prove to be minor irritants. Napa Valley's harvest was unusually early this year due to the drought. Summer weather was perfect for the grapes. We didn't see any extremes or surprises—no 100° F days, no humidity trouble to speak of, no sunburn. We enjoyed a lot of days in the 90s, with somewhat warmer nights than the year previous, more often in the 60s than the 50s. Everything just rocked along beautifully.