TOP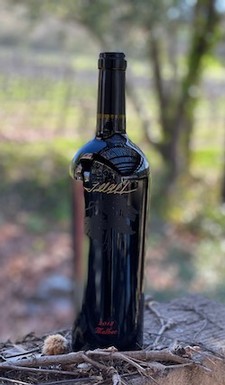 2018 Malbec
Sold Out - Please Contact the Winery
Anderson's Conn Valley 2018 Malbec is an exploration of the Bordeaux varietal and a perfect addition to your cellar. Inspired by a dear friend we lost nearly 2 years ago who loved Malbec and insisted Todd needed to make one. Here's to you John!
This wine features an intense inky black color. The aromatics open with savory aromas of dried roses and oregano before diving into the plum fruit and dark cherry. You'll get a plush mid-palette with rich Santa Rosa plum, vanilla, clove, and spice; its warm toasty oak finish pairs well with grilled steaks and smoked meats.
The fruit comes from just outside of the Coombsville region, around the corner from the Valhalla vineyard. It's blend of 85% Malbec and 15% Cabernet Sauvignon; aged for nearly 2 years in new French Oak.